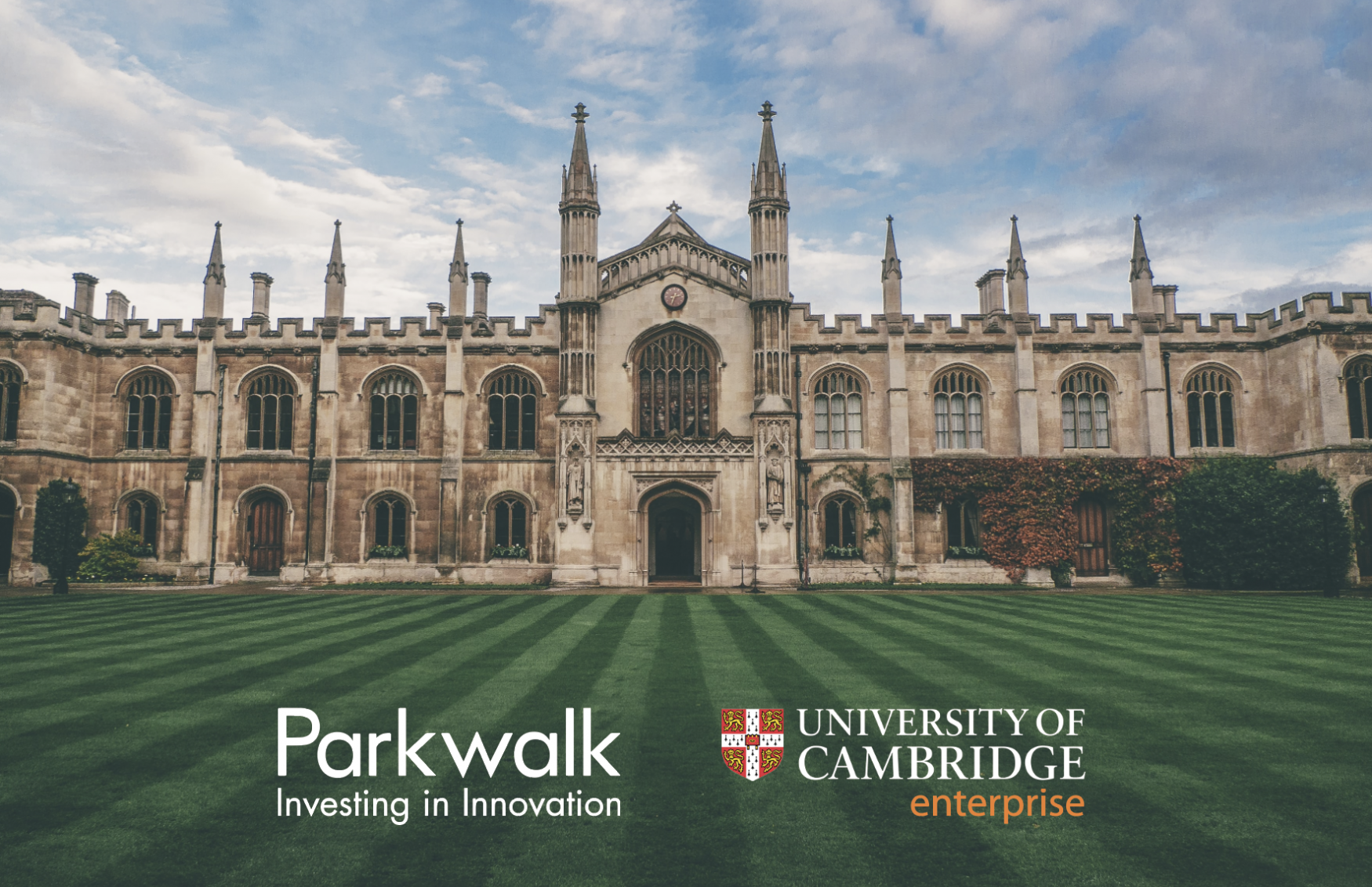 After a successful fundraising period, our University of Cambridge Enterprise Fund IX (UCEF IX) is closing later in September 2022. The Fund invests in early-stage businesses spun-out of the University of Cambridge, and to date, the UCEF Funds I-VIII have invested in over 50 companies and generated 12 realisations.
London, September 2022 – Cambridge Enterprise, the Technology Transfer Office of the University of Cambridge, is about to close its ninth Enterprise Fund, managed by university spinout specialist fund manager Parkwalk Advisors. The UCEF Fund series were launched in 2012 to offer alumni, those associated with the university, and other investors a unique opportunity to invest in companies spun-out of Cambridge University in a tax-efficient manner through the Enterprise Investment Scheme (EIS).
The collaboration between one of the world's most successful and prolific technology transfer organisations and the UK's most active investor in university spin-outs has been fruitful, resulting in investment into over 50 companies and generating 12 realisations to date. The most recent exit, from portfolio company Flusso (manufacturer of the world's smallest flow sensors), means that the £17.6m invested by the Funds has returned £12m to investors, with the unrealised portfolio valued at an additional £32.4m and a further £12m due from earn-out/retentions on previous exits.
The acquisition of Flusso for £28m in August 2022 is the latest of a series of successful realisations from the funds, including the acquisition of Cambridge CMOSS (producer of micro hotplate structures used in gas sensors) in 2016 by ams AG, the sale of Quethera (a gene therapy company focused on treatment for ocular disorders) in 2018 for up to £85m, and the acquisition of Horizon Discovery (the developer of a gene editing platform to understand the role of genomics in disease) for $383m in 2020.
In addition to generating positive financial returns, Funds I – VIII have helped finance companies seeking to solve key global issues via innovation across multiple sectors including Life Sciences, Clean Technology, AI & Big Data, Quantum Computing and Ag-Tech, to name just a few. Notable recent investments include Nyobolt, the pioneers of end-to-end fast-charging battery systems and Xampla, who are producing biodegradable pea protein-based plastics. The pipeline of spin-outs from the university continues to be healthy, with 26 company investments in the last year, and the ninth fund looks set to continue the trend of steady deployment established by previous iterations.
The returns achieved by the Funds demonstrate the benefits of UK university spin-outs as an asset class: generated from cutting-edge research developed and tested within our world-leading universities for many years, and backed by strong IP protection, these companies have both a local and national impact and underpin the technological development of industries critical to the UK. Investment in the University of Cambridge Enterprise Funds offers a unique opportunity for investors to access these innovative, impactful businesses at an early stage.
Moray Wright, CEO of Parkwalk, commented: "The innovation emanating from universities is more relevant than ever, as the UK (and indeed the world) focuses on hard science to resolve many of the challenges facing us from health to the climate. For this reason Parkwalk is delighted to be launching the University of Cambridge Enterprise Fund IX. It's ten years since the first UCEF fund, and it has been a fantastic journey. These funds have helped facilitate the spin-out of over fifty companies which have had many positive impacts for society and also generated very healthy returns for investors. Cambridge is one of the world's great universities and has an unbeatable pedigree in innovation and returns."
Dr Christine Martin, Head of Seed Funds, Cambridge Enterprise, said: "The University of Cambridge Enterprise Funds have been an important source of additional funding of our young companies. They are a great way for Cambridge alumni and friends to help create economic and social impact based on University research. Parkwalk has been a valued partner since the launch of these funds and has played a huge role in their success."
---
Parkwalk Advisors Limited (Parkwalk) is authorised and regulated by the Financial Conduct Authority: FRN 502237. Investments referred to in this news article are not suitable for all investors. Capital is at risk and investors may not get back the full amount invested. Any investment in a Parkwalk product must only be made on the basis of the terms of the full Information Memorandum. Tax treatment depends on the individual circumstances of each investor. Parkwalk is not able to provide advice as to the suitability of investing in any product. Past performance is not a reliable indicator of future results.