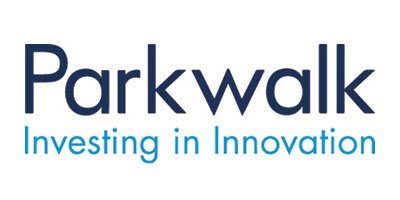 Research firm Beauhurst has released data to show that Parkwalk are the most prolific investors into UK Artificial Intelligence (AI) since 2011, with 19 deals across 8 of our portfolio companies, including University of Oxford spinout Oxbotica and Cambridge insurtech platform Cytora. The report can be downloaded from the Beauhurst site here.
Parkwalk are not an AI specialised investor but our investment strategy means that we have access to some of the most interesting AI businesses in the UK. Parkwalk is sector agnostic but all our companies are commercialising technology that has spun out of a UK university or research institution. And as the Beauhurst report highlights AI is an Intellectual Property (IP) driven sector with 9% of the UK's AI companies having spun out of an academic institution, and 30% have received innovation grants.
The report also highlights that while London dominates the UK's AI scene with 505 companies (62% of the total), there are also substantial hubs around Cambridge (28), Edinburgh (17) and Oxford (15). Parkwalk are national investors (investing in spin outs from Aberdeen to Bristol and over to Southampton) but given our early stage university funds our investment capital is concentrated in the 'golden triangle' of Oxford, Cambridge and London.
We have highlighted before about how our investment strategy is aligned with the UK's industrial strategy and the Beauhurst report goes on to highlight how AI is very much part of the government's plans:
'In an effort to establish the UK as a global leader in AI, the government is seeking ways to nurture ambitious companies in the sector. These plans were set out in the Industrial Strategy, published in 2017. Reflecting these intentions is the growing number of grants allocated to AI companies by government bodies such as Innovate UK. Considering the majority of grants tend to be allocated later in the year, 2019 is on track to see more grants allocated than ever before, in terms of both number and value.' Despite Brexit distractions the UK is nicely positioning itself as an a IP and tech heavy country, leveraging off the UK's position as a world leader in R&D, and Parkwalk aims to support this national drive to the benefit of our investors.