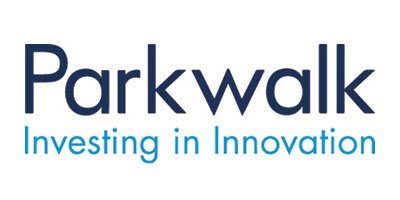 Ahead of the launch of the third University of Bristol Enterprise Fund later this month we take a look at a recent speech given by Business Secretary Greg Clark in Bristol on the first anniversary of the modern Industrial Strategy.
The Bristol launch event is on 29th January 2019 at Brown Rudnick LLP, 8 Clifford Street, London W1S 2LQ from 6 pm to 8 pm. If you would like to attend please contact UBEF@parkwalkadvisors.com
Bristol Hub
In December 2018 Greg Clark, the Business Secretary, made a speech announcing a sector deal for the aerospace sector and reviewing the UK new industrial strategy. I highlighted Theresa May's speech and the important role of the UK Venture Capital schemes (especially the Enterprise Investment Scheme 'EIS') in this article last year.
But the content of Clark's speech and the fact that it was given in Bristol highlighted again how relevant the industrial strategy is to Parkwalk's specific investment strategy.
Parkwalk is one of the UK's leading growth fund managers backing world-changing technologies emerging out of UK universities and research institutions. The Global University Venturing organisation recently announcing Parkwalk as the world's second most active investor in this sector 2013-17.
As well as our main Opportunities EIS Fund, we manage early stage EIS funds for the universities of Oxford, Cambridge and Bristol. These funds invest at the point when a technology first spins out of the university into a new company.
Clark highlighted Bristol's innovation heritage – 'Bristol still is associated in the minds not just of people in this country but across the world with trade and with innovation. The advanced manufacturing plants all contribute to one of the strongest clusters of aerospace expertise that exists in the world – people know that this is synonymous with this city.'
We see this through the Bristol University Funds – for instance the first Bristol EIS Fund, through the SETsquared Partnership of 5 South West Universities, invested in a company called Boxarr which provides analytical and data visualisation support to solve highly complex supply chain, systems, process and project business problems. As you can imagine Boxarr has a prestigious client list in the aerospace and defence industries.
And the Business Secretary was in Bristol to announce a Sector Deal for the aerospace sector, including £250m joint funding programme to develop electric planes, drones and autonomous aircraft by 2025.
Since that launch Rolls Royce has announced that it is building an electric aircraft it hopes will set a new world record as the fastest zero-emissions aeroplane by 2020. And Rolls Royce is working with Parkwalk portfolio company, Yasa Motors, on the project.
National themes
The Government's industrial strategy is very much focused on what research and innovation, where the UK is a global leader already but where the Government wants to 'double down on the investment that we have been making'.
For instance, four of the 10 top-rated universities in the world, five of the top 20 and 10 of the top 50 are British. All producing cutting edge research.
But there are 4 Grand Challenges highlighted in the Industrial Strategy: AI and the analysis of big data, clean growth, future of mobility and an ageing society. These are worldwide problems but sectors where the UK can be the global solution provider to address these issues.
They are also areas that we invest in and there are countless examples of in the Parkwalk portfolio which fit these key strategy areas.
AI and the analysis of big data
The Business Secretary noted 'On artificial intelligence and data, we are transforming our industries through the work of the Turing Institute. It has just announced 30 Bristol academics as Turing fellows to help put the UK at the forefront of these new industries of the future.'
One of our portfolio companies, Brainomix, is using Artificial Intelligence to assist physicians across the world to make better life-saving decisions for stroke victims. It was recently been announced as a partner with Oxford University in a UK Government funded £17.5 million Artificial Intelligence Programme.
Another Parkwalk investee company is looking to solve the problem of processing extreme amounts of data. In a trial GeoSpock was capable of processing over 10 billion synaptic messages each second, at that time IBM's Blue Gene project took two weeks to carry out a similar simulation.
Clean growth
'On clean growth we are now the world leader in installing offshore wind, driving down the cost by half in the last 2 years alone. Helping to make sure that green energy is now very often the cheapest form of energy.' Greg Clark continued in his speech.
We have invested in a fuel-cell technology and engineering company whose aim is to bring cleaner and cheaper energy to businesses, homes and vehicles. And Ceres Power recently finalised an agreement with Weichai Power (a leading Chinese equipment manufacturer) to create a fuel cell manufacturing Joint Venture in China.
This JV will assist in building further scale and help the company realise its vision of embedding their unique technology in the products of world-class companies and in so doing ensure the decarbonisation and decentralisation of the energy system.
Future of mobility
As Greg Clark stated 'electrified vehicles are replacing conventional petrol and diesel ones. 1 in 5 electric vehicles sold in the first half of this year across Europe were made in the UK.'
He knows a thing or two about electric engines as earlier in the year he opened Yasa's new production facility in Oxford, saying that Yasa could help produce 'a car with the speed of a Bugatti Veyron and the emissions of a Toyota Prius'.
We have also invested in Oxbotica which is developing software for driverless cars, and recently announced a trial with Addison Lee. Jesse Norman MP, Parliamentary Under Secretary of State for the Department for Transport highlighted that this was 'a terrific example of great British innovation, developing smart solutions to some of the biggest challenges of the future'.
An ageing society
On the final grand challenge, the Business Secretary commented – 'On healthy ageing the astonishing breakthroughs that are taking place that are making us all live longer than ever we thought possible. In the Industrial Strategy, we noted in the UK today there are 15,000 people who've reached their 100th birthday. But in the current UK population, 10 million of us can expect to reach their 100th birthday. UK scientific and commercial know-how is absolutely pivotal to taking the opportunities domestically but all around the world.'
Our latest investment is in a company called Istesso which is a drug development company working in the field of immunometabolism. Istesso's lead drug, MBS2320, is a breakthrough drug with the potential to repair and remodel damaged bones and joints in rheumatoid arthritis and has so far shown superior effects over current treatments. 100-year olds will need help managing their joints!
In conclusion the UK Government's industrial strategy is bold but it is right to be focusing on R&D where the UK is a world leader. We believe we have proprietary deal flow resulting in access to the very best technology coming out of the UK universities – as a group we have arrangements with 17 of the 22 UK Russell Group universities. And hence our investment strategy sits at the centre of the UK industrial strategy, be it in Bristol or nationwide.