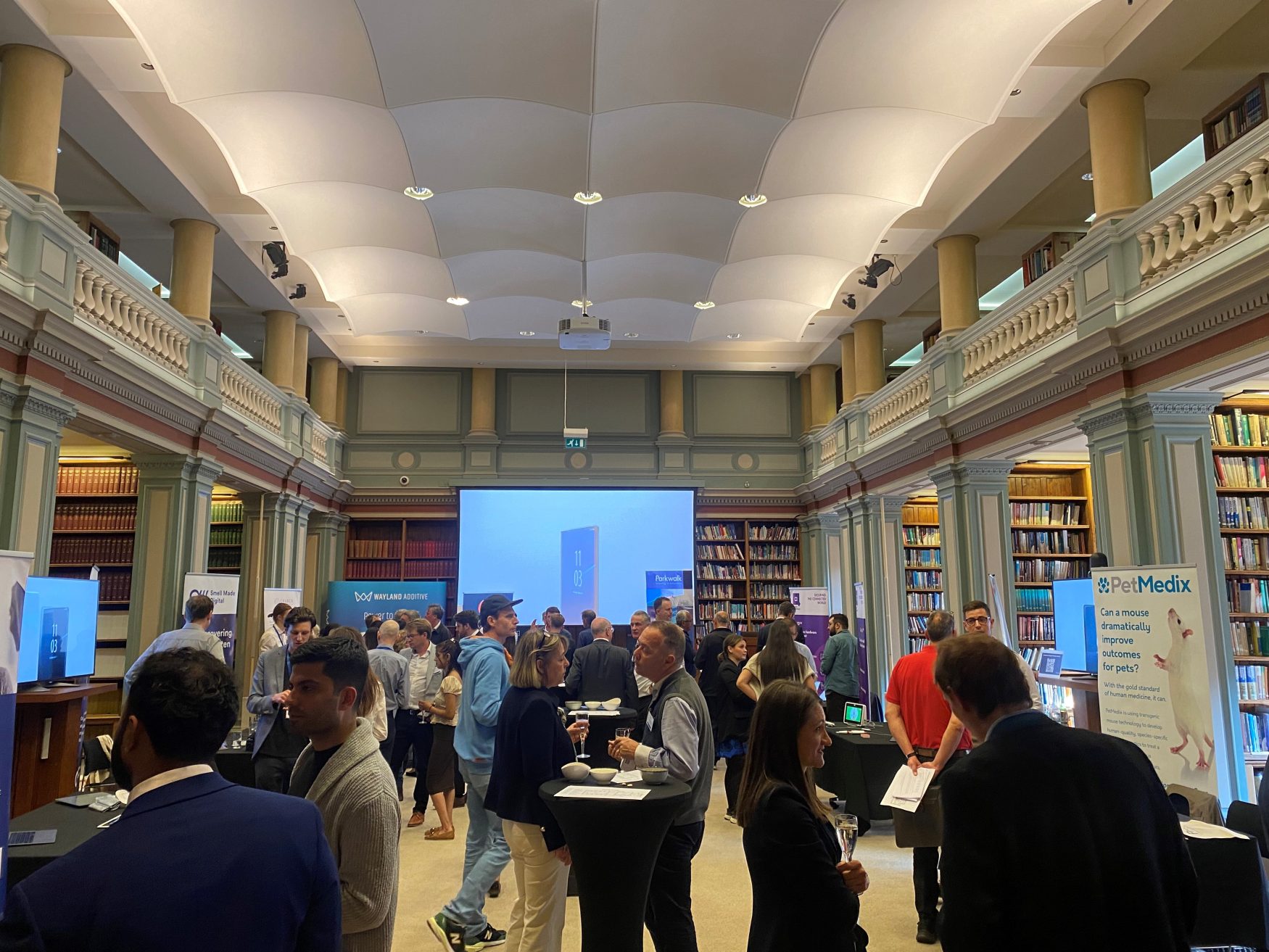 On Wednesday 7th June 2023, we held our annual Portfolio Showcase at the Royal Society of Chemistry, showcasing innovative companies from our portfolio.
The portfolio showcase brought together 20 of our ground-breaking EIS investment companies from the UK's top universities, including the Golden Triangle; Cambridge, Oxford and London. The evening was a great success, with 150 attendees, financial advisors, clients, and colleagues in attendance.
Our portfolio offers investors a range of companies from Digital Health & MedTech to Hardware, Clean-Tech to Agri-Tech, including the government's five technologies of tomorrow: Quantum Computing, Artificial Intelligence, Engineering Biology, Semiconductors and Future Telecoms.
We are grateful for all those who attended and to all our companies that were exhibited:
To find out more about our portfolio companies, please visit our website's portfolio page here.
If you're interested in hearing more about our Parkwalk Portfolio Showcase 2024, please contact our sales team at sales@parkwalkadvisors or call 0207 759 2285.