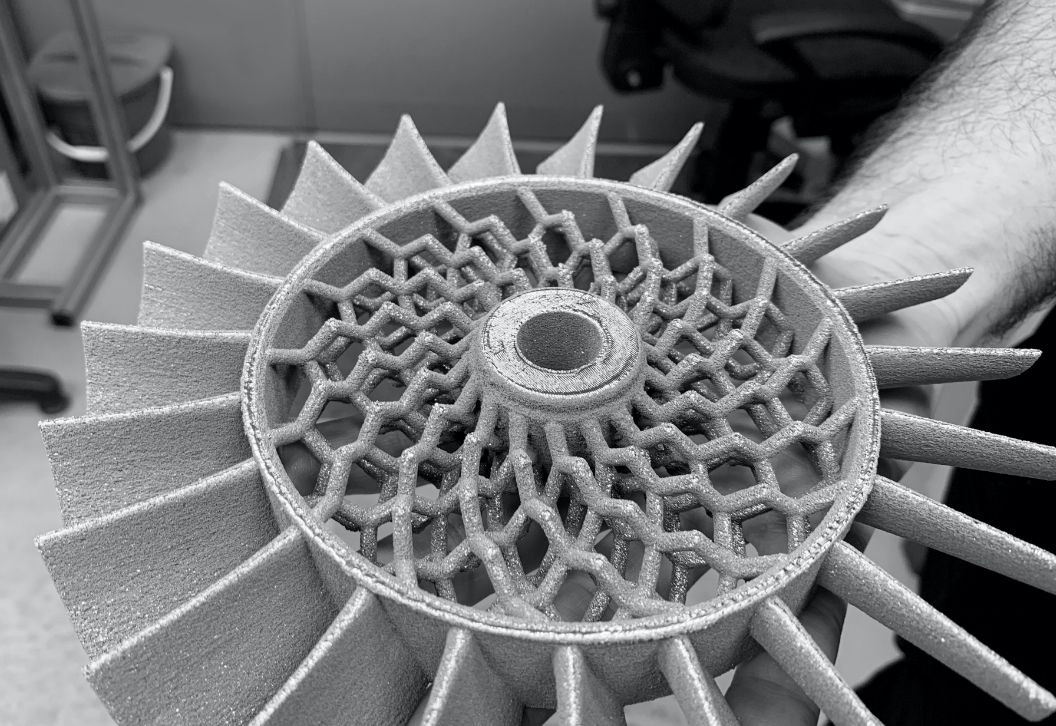 We are delighted to announce our latest investment into Wayland Additive, as part of a £4.6m funding round. This latest investment will increase Wayland's in-house production capability delivering more machines and materials to its customers, whilst expanding its team to support further R&D.
Huddersfield-based Wayland Additive Limited, an electron beam 3D printing manufacturer has raised £4.6 million in funding to increase its in-house production capability, expand its team and hire a COO.
Investing in the round are existing investors Longwall Ventures, Parkwalk Advisors and ACF Investors, along with new investor Metrea Discovery.
"Wayland continues to move from strength to strength and is a leading light of Yorkshire's business community. Through its machines, Wayland is pioneering the next generation of additive manufacturing, opening up new applications and unlocking new materials. We are delighted to be continuing to support this ingenious team on the next stage of their growth journey. Their leadership in the market is well earned," says Tim Mills, Managing Partner at ACF Investors.
Wayland manufactures and sells the Calibur3 metal 3D printing machines to users in sectors such as aerospace, mining, and medical industries. It counts RAF in the UK and Exergy Solutions in Canada as clients. It also has a customers in North America and Europe.
"Since our last funding round, we have formally launched our machines into the market and are already seeing considerable traction, with demand from across the globe. By providing bespoke additive manufacturing to our customers, we can play a pivotal role in streamlining their operations and give them the tools to unlock their potential, with high value components at the touch of a button. It's great to have our existing investors continuing to support us as we grow, as well as new strategic investor Metrea. We are excited by the prospect of bringing our machines to businesses who need them around the world and this investment will supercharge that mission," says Will Richardson, CEO Wayland Additive.
Martin Glen, Investment Director at Parkwalk commented: "Parkwalk are delighted to have supported Wayland Additive's latest financing as it scales up production of its ground-breaking Calibur3 metal 3D printing machines".
Find out more about Wayland via our portfolio page, or their website.