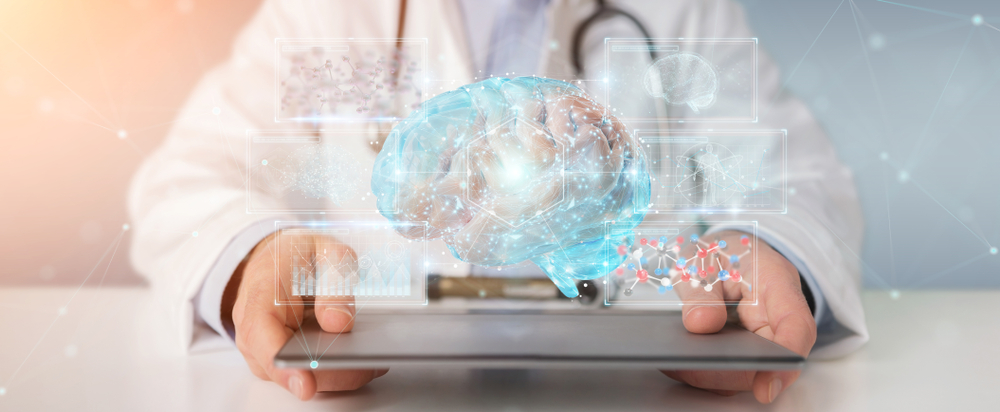 We are delighted to announce our next investment in Psyomics as part of a £2.4m Series B funding round. The company specialises in improving the diagnosis of mental health patients by using enhanced digital questionnaires and the use of blood-based diagnostics. This latest investment will continue to help to expand access of their online mental health assessment platform, Censeo, to individual users through to NHS trusts.
June 20 2022, Psyomics secures £2.4m in new funding to continue expansion of mental health platform within the NHS Just Entrepreneurs Topics Meet the Founders UK-based healthtech company Psyomics has closed a £2.4m funding round as they continue to expand access to their online mental health assessment platform to individual users and NHS trusts.
The financing was led by Parkwalk, the UK's most active investor in the university spin-out sector. Meltwind and other investors also participated, along with new investment from Newable Ventures. Psyomics was spun-out from the University of Cambridge with a mission to develop technology to support earlier and improved mental health diagnosis and treatment management. With significant pressure on the NHS and other resources in recent years, there's been a greater need for solutions when it comes to mental health, to ensure that people get the support they need, when they need it.
Built by psychiatrists and psychologists, its mental health assessment platform Censeo mirrors the rich process of a comprehensive face-to-face assessment, in a digital form. Users are guided through a series of adaptive questions to build a detailed picture of their mental health symptoms and concerns. A report that is composed of potential conditions and next step recommendations is then generated, providing patients a stigma free way to begin addressing any concerns. When used within a healthcare setting, the platform supports clinicians (whether they are psychiatrists or not) with more efficient decision making, helping them to establish the right care pathway and level of support more quickly. A pilot within GP practices was conducted last year, with positive feedback received from both GPs and patients. Following this, access to Censeo was opened up to individual users for the first time earlier this year and new projects within NHS treatment providers are starting.
Stephanie Martlew, CEO of Psyomics, says: "The continued support from Parkwalk, Meltwind and BGF alongside new investment from Newable Ventures enables us to expand the reach of Censeo, helping more people who are struggling to find the right support for their mental health needs. We're excited to grow our team, expand further across the NHS and demonstrate with our partners that our technology can make a substantial difference in the accuracy, consistency and efficiency of mental health assessments in a wide range of clinical settings."
Martin Glen, Investment Director at Parkwalk, commented: "Recent years have shown how important digital health solutions are across the board to help confront the growing challenges facing the healthcare system. Psyomics' clinical and tech-led assessment tool will help to transform the way mental health is diagnosed and the expansion of their platform within the NHS and to individual patients is a testament to their success. We're proud to have been working with their team from the early-stages and look forward to seeing Psyomics continue to develop their platform and grow in the years to come."
For more information, visit https://psyomics.com/ and our portfolio page here.