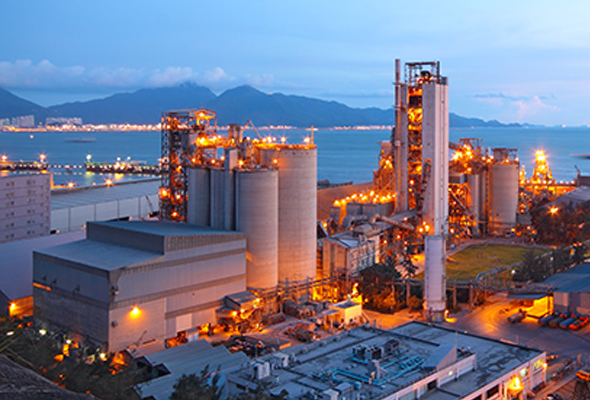 Parkwalk are pleased to announce the University of Cambridge Enterprise Fund VIII has invested in Carbon Re, a UK climate tech start-up that uses artificial intelligence to cut CO₂ emissions in the global cement industry and other hard-to-abate industrial processes. The investment will accelerate development of Carbon Re's AI technology to help the global cement industry and other energy intensive industries reach net zero targets.
Carbon Re combines world-class deep reinforcement learning—a field of artificial intelligence best suited to managing complex decision-making—and industrial sustainability expertise from the University of Cambridge and UCL (University College London).
The investment is co-led by the Clean Growth Fund, the UK venture capital fund; the UCL Technology Fund and UCL Business Ltd's Portico Ventures; and Blue Impact Ventures.
Carbon Re's cloud-based platform, Delta Zero, utilises powerful AI tools to achieve operational efficiencies in energy intensive industries, such as cement production, reducing operational costs and carbon emissions to otherwise unachievable levels. Delta Zero enables immediate reductions in energy consumption, cost and carbon emissions, with no capital expenditure.
Carbon Re is currently running pilot projects at cement plants in the EU, Turkey, India, Thailand, and Vietnam. Studies indicate that the Delta Zero platform could save a single cement plant US$2.3–5.9 million per annum and a provide a 20% reduction in CO₂ emissions from fuel.
Using AI to analyse a customer's manufacturing data, Carbon Re recommends ways to cut emissions during cement production by modelling the production environment and dynamically identifying the optimal process for the lowest possible carbon dioxide output and fuel use.
The investment will commercialise Carbon Re's work, which originally started at UCL's Energy Institute and the University of Cambridge's Institute for Manufacturing. Currently the cement industry is Carbon Re's primary area of focus, but the company plans to expand into other energy intensive industries, including steel and glass, over the next 12-18 months.
Sherif Elsayed-Ali, CEO of Carbon Re, said: "Our mission is to reduce global emissions at the Gigatonne scale, starting with the cement industry, and to become the leading global AI company to deliver industrial decarbonisation.
"Energy intensive industries, such as cement, steel and chemicals, are vital to the global economy, producing 75% of all the material in the manufacturing and construction sectors. They also represent more than 20% of global greenhouse gas emissions. Our advanced software helps these industries cut their energy costs and crucially reduce their carbon emissions. Carbon Re's AI technology provides heavy industry with an effective solution to address their critical challenges of energy costs and emissions reduction."
Chris Gibbs, Cambridge Enterprise, said: "Energy intensive industries, like cement, are among the hardest sectors to decarbonise. Carbon Re has a great team and a great technology that can be deployed today to save millions in energy and greenhouse gas emissions. Two prestigious UK universities, the University of Cambridge and UCL, alongside a tremendous group of investors are pleased to back an outstanding business that will bring real value to industry and real value to the planet too."
For more information on Carbon Re see their website or our portfolio page.