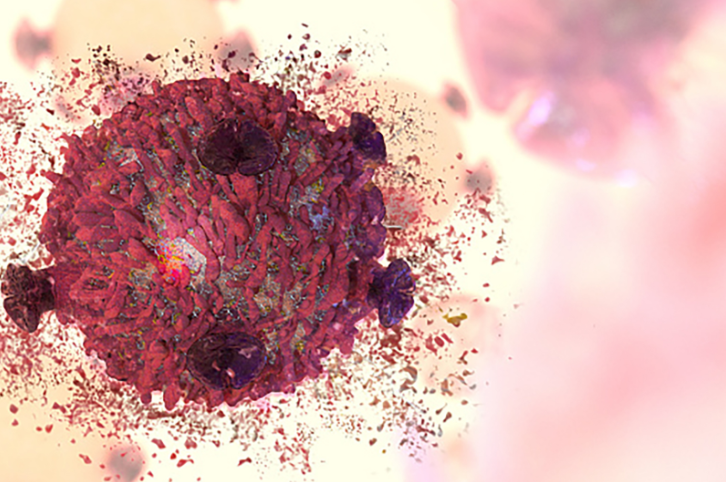 CytoSeek raises £3.57m to advance its mission to develop the next generation of cell therapies for cancer
CytoSeek, a discovery-stage biotech company developing the next generation of cell therapies to treat cancer, is excited to announce today the completion of a £3.57M ($5M) funding round. The funding will support the development of CytoSeek's Artificial Membrane-Binding Protein (AMBP) platform for its internal cell therapy programs and the development and out-licence of its novel AMBP technology. As a result, CytoSeek is actively expanding its scientific and operational team.
The funding round was led by Science Creates Ventures (SCV), a new early-stage Bristol-based deep tech EIS investment fund. SCV is focused on next-gen technologies that can revolutionise healthcare, quality of life and the environment. SCV was launched in December 2020 and CytoSeek is its first investment. Parkwalk, the largest EIS fund over the last couple of years, and an early investor in the business through its University of Bristol Enterprise Fund , also joins the syndicate. The funding is also supported by new investors Meltwind, Luminous Ventures, and existing investor UKI2S together with new and existing angel investors. SCV and Parkwalk members will join CytoSeek's Board of Directors. The company was advised by the law firm VWV LLP on this raise.
CytoSeek's proprietary AMBP technology provides a route to enhanced functionality for cell therapies to improve their tumour-killing performance, without the need for genetic modification of the cells. The Company is deploying the AMBP technology to improve the efficacy of cell therapies for the treatment of cancers caused by solid tumours. CytoSeek is commercialising its technology via a model that includes development and out-licence of its novel AMBP technology. The Company launched in late 2019 with an investment of £1.1M ($1.5M), which included an Innovate UK award and funding from UKI2S and angel investors. Since launch, CytoSeek has strengthened its management team, Board and SAB and secured additional grant funding.
Carolyn Porter, CytoSeek CEO said: "We are delighted to be SCV's first investment and to be supported by a syndicate of experienced investors. This is a testament to the growth potential of the Company's technology and the strength of the team. We look forward to working with our new and existing investors to advance our mission of developing the next generation of cancer cell therapies."
Adam Perriman, CytoSeek Director and CSO said: "We are extremely excited to embark on the next phase of the Company's growth. We know that the AMBP technology has huge potential in the cell therapy space. It's great that this investment will put us one step closer to the clinic where we can help treat cancer patients."
Harry Destecroix, General Partner at SCV, said: "We've been impressed with CytoSeek's academic credentials and the strength of its leadership team. It continues to push forward with its pioneering innovations by developing new therapies that could ultimately save thousands of people's lives. I feel very positive about the company's significant growth potential."
Cassie Doherty, Investment Director at Parkwalk, said: "Parkwalk are delighted to continue to support Cytoseek on their journey to commercialise their cell therapy technology, which we hope will result in a meaningful impact on cancer patients' lives in the future."