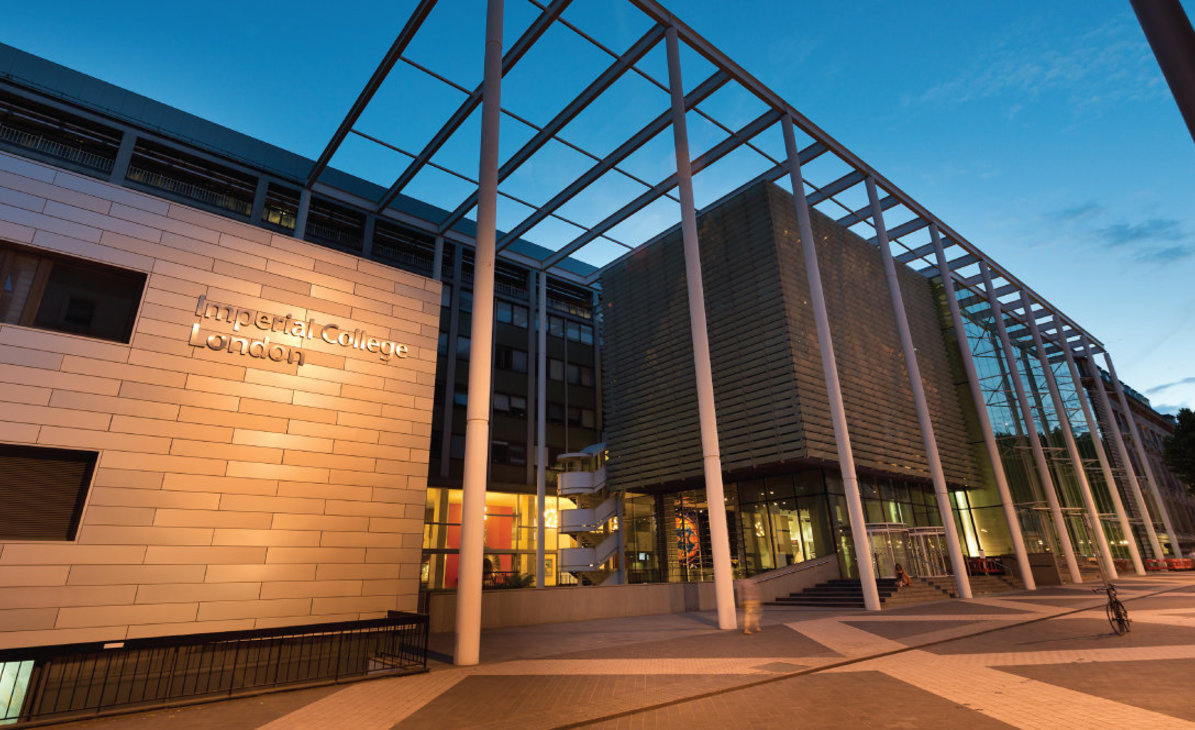 The Imperial College Innovation Fund (ICIF), an early-stage investment fund launched at Imperial in early 2020 and managed by Parkwalk Advisors to invest in early-stage, high-growth, knowledge-intensive companies, has completed its first investment of £205,000 into Charco Neurotech.
The team of designers, doctors, engineers and scientists at Charco Neurotech are developing a non-invasive vibrating device called CUE1, to help manage Parkinson's symptoms. The investment from ICIF is part of a £500,000 seed round from investors, including Amadeus Capital Partners, Crista Galli, RCA and Oxbridge Angels. The investment will be used to launch CUE1 in the UK/EU market in early 2021.
Parkinson's disease is a degenerative disorder which destroys nerve cells in the brain that control movement and has no cure. It affects 145,000 people in the UK and 10m people worldwide, primarily in the over- 60s. The disease is difficult to diagnose, with the current care pathway initially treating patients with a drug called Levodopa. The drug treats a wide range of symptoms but leads to numerous side effects, including random involuntary movements (dyskinesia) which requires additional medication.
Charco's CUE1 device attaches to the patient's chest using a medical adhesive, and it's quiet electric motor produces controlled vibrations. The vibrations can be managed with a companion application that alters the wave shape and frequency of stimulation applied. The vibration provides two scientifically validated benefits to People with Parkinson's: cueing, which gives a pattern of the vibration that aids motor tasks such as walking and focused stimulation. Charco's internal user testing of CUE1 with Parkinson's volunteers has demonstrated the device has potential to treat whole-body symptoms.
The fact that the device can be worn throughout the day means that it can be integrated with other patient support tools such as medication reminders that normally require separate devices or apps. CUE1 can be controlled through an app and has a symptom progression monitoring system that uses simple digital games and self-assessment questionnaires based on standardised evaluation tools. Pilot tests done in an informal setting by the team resulted in an average improvement in time to complete a number of motor tasks of 16%. More recent testing demonstrated a 9 points improvement in the MDS-UPDRS scale, which is seen by clinicians as the gold standard of measurement of Parkinsonian symptoms. This is higher than the clinically significant difference of 3-4 points, hence showing promising signs that this could be an effective treatment for people with Parkinson's. Planned clinical trials will look to authenticate it's effectiveness in a formal, academic setting.
Charco Neurotech is the first investment by the Imperial College Innovation Fund and it showcases the potential benefit for entrepreneurs within Imperial College of having this funding and expertise available to companies that come through the Imperial entrepreneurial system.
Lucy Jung, CEO and Co-founder of Charco Neurotech, said: "Having worked closely with Parkinson's patients over the past few years, we believe that CUE1 has the potential to significantly improve their symptoms through its unique controlled vibration technology. We are excited to continue our work on the device and we look forward to the outcome of our proposed clinical trials."
Dr Brijesh Roy, Seed Investment Manager at Imperial College London, said: "Lucy and her team are just one great example of high-quality startups founded by Imperial's staff, student and alumni community. Since launching ICIF in the summer, we have met hundreds of amazing founders and I am delighted that first investment will go to support such an enthusiastic and capable team making such an impact in patients' lives. Charco's founders have engaged with Imperial's entrepreneurial ecosystem throughout their startup journey and we are thrilled that the launch of ICIF with Parkwalk expands this support to include investment."
Moray Wright, CEO of Parkwalk, said: "We are delighted to be managing ICIF on behalf of Imperial College London and to see its first investment. Parkinson's disease is a debilitating condition and we're proud to be managing a fund that invests in companies such as Charco Neurotech, which seeks to improve the quality of life of those who suffer from Parkinson's. Imperial is one of the world's great universities, with a particularly strong reputation in deep science and technology. Its start up companies are developing disruptive technologies that can have global impact and benefit wider society, as well as create the potential for significant investor returns."
For more information on the Imperial College Innovation Fund please click here.