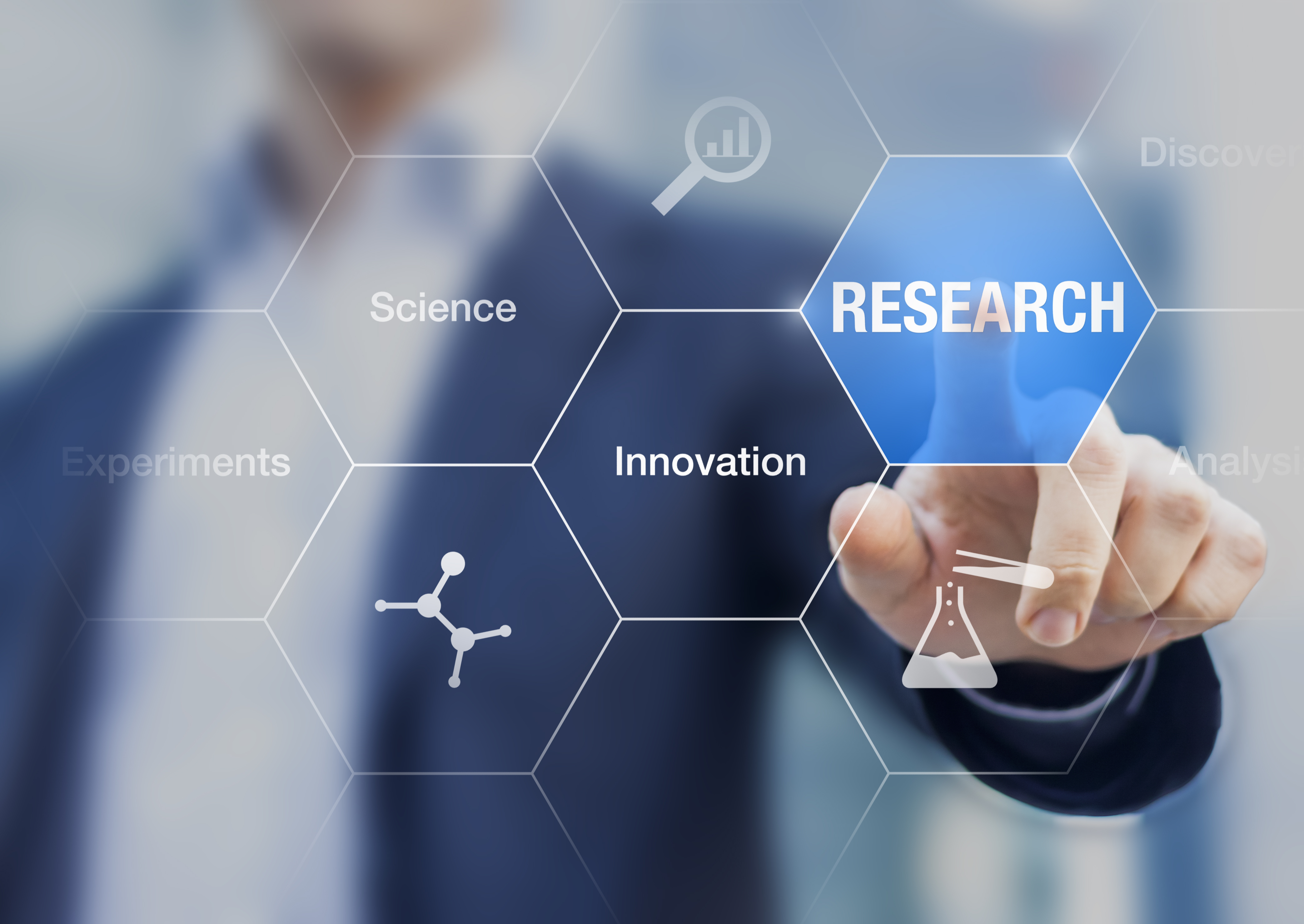 The cost of battling with Covid-19 has been forecast to potentially cost the UK well over £300bn, a staggering amount of money. And this increased borrowing will have to be repaid somehow, with the government having two choices: raise taxes or cut spending.
In the end a combination of both will probably be required, regardless to the fact they are politically problematic. Although from various surveys it would suggest that most people probably accept that a short-term increase in taxes is required.
When looking at spending cuts it is a question of priorities for this government's various projects but it would seem from the Prime Minster's speech this week that the R&D budget is not an area the government are willing to compromise on.
As Boris Johnson said "though we are no longer a military superpower, we can be a science superpower; but we must end the chasm between invention and application that means a brilliant British discovery disappears to California and becomes a billion dollar American company or a Chinese company and we need now a new dynamic commercial spirit to make the most of UK breakthroughs so that British ideas produce new British industries and British jobs."
This is great news and reconfirms that the announcements in the last budget will go ahead, namely the huge increase in the R&D budget to £22bn pa by 2025, including the creation of a new science funding agency.
Some might have argued that this is a cost could have been cut but the government recognises that the UK needs to be a scientific powerhouse if it is to successfully compete globally, especially post Brexit.
This investment is not building something new (like HS2!) but is just be building on the UK's already held position as a world leading innovator and university powerhouse, and the investment is attempting to translate more of this innovation into value back to UK plc, rather than taken overseas.
The government understands that post Covid-19 pandemic the world outlook will dramatically change, and the value of UK's leading position in R&D and deep technologies will increase as companies look for solutions to problems known, and unknown, in the types of sectors the PM highlighted above.
As the Business Secretary Alok Sharma stated when announcing the R&D Roadmap "The UK has a strong history of turning new ideas into revolutionary technologies – from penicillin to graphene and the world wide web. Our vision builds on these incredible successes to cement Britain's reputation as a global science superpower".
The UK government wants to ensure that the UK is the best place in the world for scientists, researchers and entrepreneurs. Mr Sharma added "The R&D Roadmap sets out our plan to attract global talent, cut unnecessary red tape and ensure our best minds get the support they need to solve the biggest challenges of our time."
The announcement of a roadmap was coupled with a £300m investment to upgrade scientific infrastructure and new Office for Talent set up to make it easier for leading global scientists, researchers and innovators to come to the UK.
These are important initiatives and the R&D roadmap recognises that the government needs to make the necessary infrastructure investment to support the grassroots R&D investment. This includes funding and they "welcome views on how to unleash the potential of the UK's scale-ups (start-up businesses showing good commercial growth".
This part is key – if we can't sustain support for UK deep tech beyond the early stages, the innovation exodus overseas remains very much on the cards. To do that there needs to be a more coherent strategy for growth funding to take companies beyond the early stage.
The government, post the Patient Capital Review, have tried to address the gap in the availability of long-term growth finance for innovative businesses. And changes to areas such as Enterprise Investment Scheme and Venture Capital Trust tax reliefs to redirect low-risk investment to growth businesses have helped.
But there continues to be a lack of later stage capital specifically invested into scientific based, IP-rich, companies, with most of the venture finance going into tech-enabled businesses. These types of businesses are still good for UK plc but are not going to meet the government's ambition for the UK to be a science superpower.
For instance only 10 per cent of the £12 billion invested in UK startups in 2019 went to IP-rich businesses spun out of universities, and the amount invested in such companies was down 10 per cent year-on-year despite that £12 billion figure representing strong annual growth in overall investment in startups.
In the last Budget the government did announce the Life Sciences Investment Programme, a new £200 million dedicated investment programme to unlock the potential of the UK's best health and life science innovations. But the quantum is relatively small given the numbers above, and addresses a specific part of the sector.
However, this might be about to change as the government want to see a strong cadre of specialist investors in the UK with a focus on areas of key national interest backed by significant funds.
Our feedback on the roadmap will be that there needs to be distinct pots of capital made available, via entities such as British Patient Capital and British Business Bank, for IP-rich businesses such as university spinouts to ensure we don't lose the R&D investment already made, and to build a self-sustaining funding ecosystem for the sector.
By successfully generating a specific track record of measurable investment returns for this definable asset class, it will allow other funds to raise money to invest in the asset class and thereby start to create a self-sustaining financial ecosystem which does not require Government funding.
And that must be the ultimate goal, as Boris Jonson pointed out, "because in the next 100 years, the most successful societies will be the most innovative societies, and we in this country have the knack of innovation." UK IP rich companies need intervention now to see the commercialisation journey through to the end here in the UK, not overseas, and thereby help make UK Plc a future success.