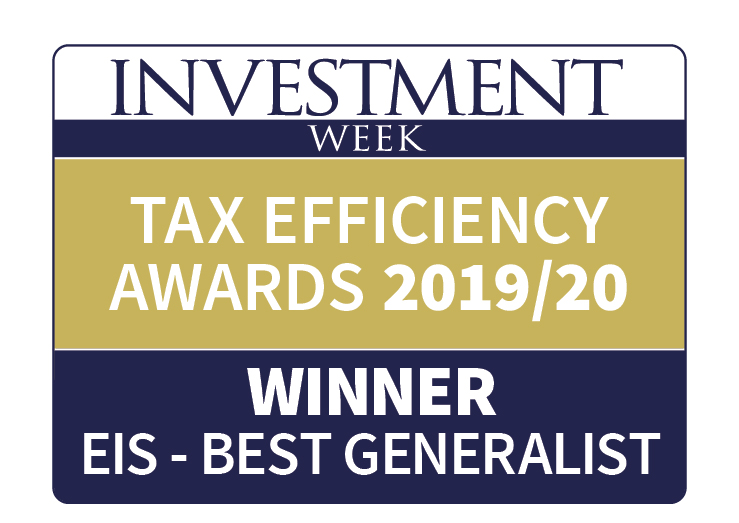 Parkwalk are delighted to have won 'Best Generalist EIS Fund' at Investment Week's Tax Efficiency Awards 2019/20 last week, matching our win last year. However this year Parkwalk also won the 'Best Exit' category, having been highly commended last year.
It is always a good validation of our investment strategy to be recognised by industry peers and this latest win means that Parkwalk have won five awards this year and one runner up. As well as the recent 'Growth Investor of the Year' award, we have now won 'Best EIS Fund' from the EIS Association for the last three years and now Investment Week's similar award for three of the last four years.
Investment Week's judging panel was made up of some of the UK's leading commentators in the sector and the awards are designed to recognise the most successful and forward-thinking providers in the areas of VCTs, EIS and BPR/IHT.
The judges highlighted our strategy of working with some of the top universities in the world, such as Cambridge and Oxford, which has resulted in attractive EIS returns.
And 2019 has been a busy year for Parkwalk: we have invested £65m this year to date into a wide range of university spin-outs, in clean-tech, autonomous driving, AI and machine learning, med-tech, fibre optics, ag-tech and genomics. Resulting in clients subscriptions invested well within 12 months. We have also generated 5 positive exits so far this year.
Our management teams continue to turn some of the UK's leading edge innovation into commercial successes, and would like to thank all our portfolio companies for their hard work.
Thank you to Investment Week for a great event and to the judges for the Parkwalk awards.