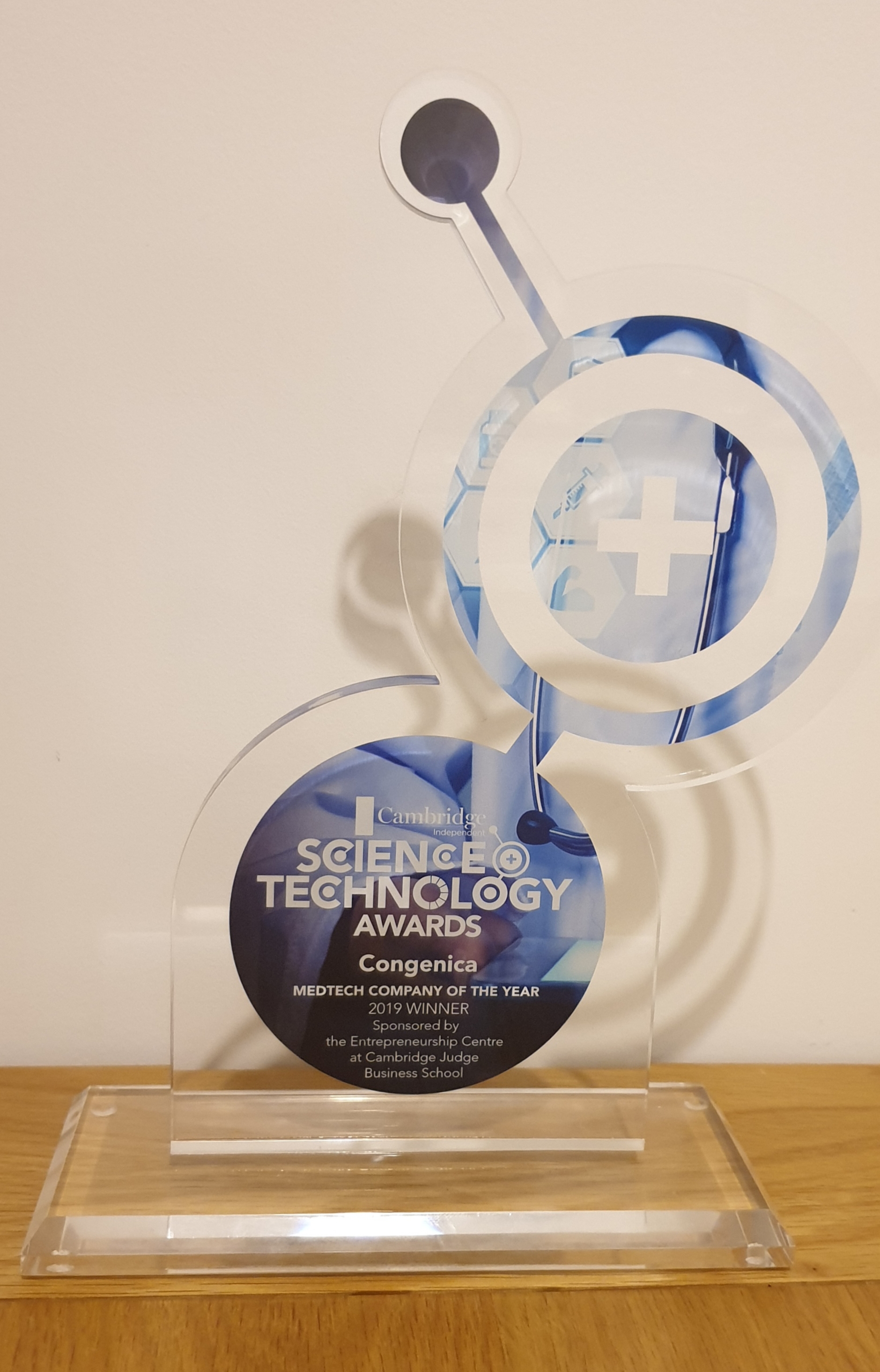 Congratulations to Parkwalk portfolio companies, Congenica, Mogrify and Phoremost, who all won awards at the 2019 Cambridge Independent Science Technology Awards last night. The full list of winners can be found here
Congenica won 'MedTech Company of the Year'
Congenica has translated research which collected genetic data from 40,000+ people at 24 NHS labs into a clinical genomics analytical platform, called Sapienta. The AI systems will enable the accurate, rapid and scalable clinical interpretation of genetic and clinical data, enabling clinicians and researchers to diagnose diseases, and to develop prognoses and treatment options.
Phoremost won 'Biotech Company of the Year'
PhoreMost has developed a next-generation phenotypic screening platform called 'Site-Seeker' to identify the best new targets for future therapy, and crucially, how to drug them. This has the potential to significantly increase the diversity of novel therapeutics for cancer and other unmet diseases, where treatment options are currently severely limited.
Mogrify won 'The One to Watch' category
Mogrify has developed a proprietary direct cellular conversion technology, which makes it possible to transform (transmogrify) any mature human cell type into any other without going through a pluripotent stem cell- or progenitor cell-state.