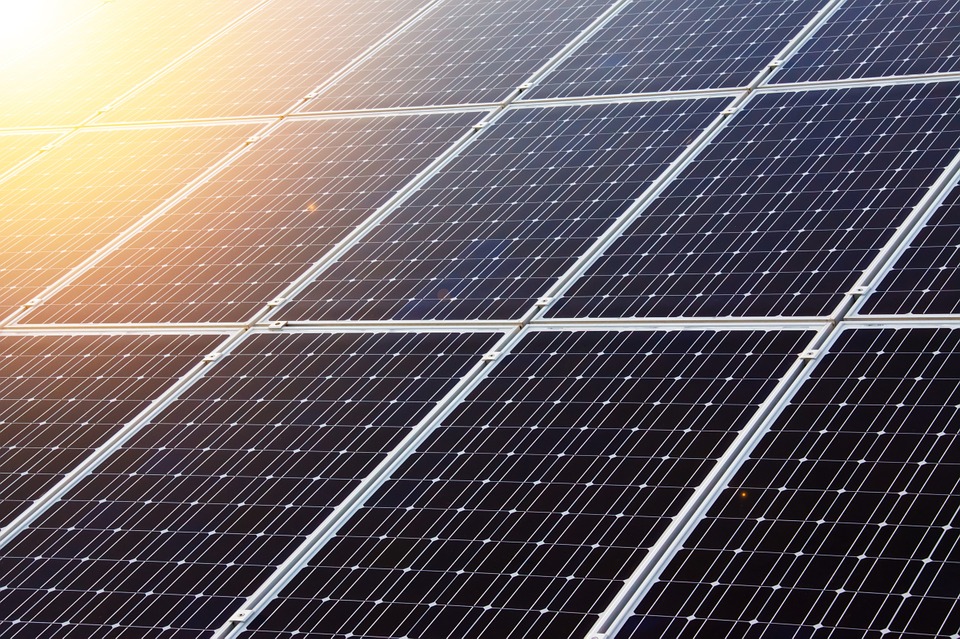 Oxford Photovoltaics: a shining light in solar cell innovation
Early support from Innovate UK kick-started Oxford University spin-out which has set a world record for converting sunlight into power.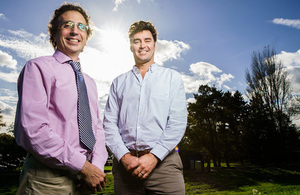 An Oxfordshire company backed by early financial support from Innovate UK is developing next-generation solar cell technology for an 'all-electric future' has set a record for efficiency in converting sunlight to power.
Oxford Photovoltaics (Oxford PV), based at the Oxford Industrial Park, is using a material called perovskite overlaid on traditional silicon-based solar cells to boost electricity output and reach efficiency levels that could exceed 30%.
Typical silicon solar cells convert about 20-22% of the available solar energy into electricity. But in June 2018, Oxford PV's perovskite-on-silicon solar cell set a world record – 27.3% certified efficiency – exceeding the highest ever performing single-junction silicon solar cell.

Grant helped founder to launch firm
Seven years ago, Innovate UK awarded £100,000 to Oxford PV co-founder Professor Henry Snaith to explore the commercial possibilities of low-cost and transparent solar cells. His academic work had already been extensively supported by the Engineering and Physical Sciences Research Council.
Now the company's chief scientific officer, his world-class research in photovoltaics earned him a fellowship of The Royal Society at just 37 years old in 2015.
That first grant was important in opening the door for private investors' seed funding, according to chief technology officer Chris Case:
Our first money came from an Innovate UK grant in 2010 and helped fund our spin-out. Without question, our origin is traceable to Innovate UK.
Further Innovate UK R&D grants supported development of a glazing product, imprinted with perovskite solar cells, that could generate electricity for individual buildings.
But after Chris arrived early in 2014 with a remit to speed up commercialisation of the core technology, he focused attention on the global need to convert sunlight into electricity on a multi-Terawatt scale.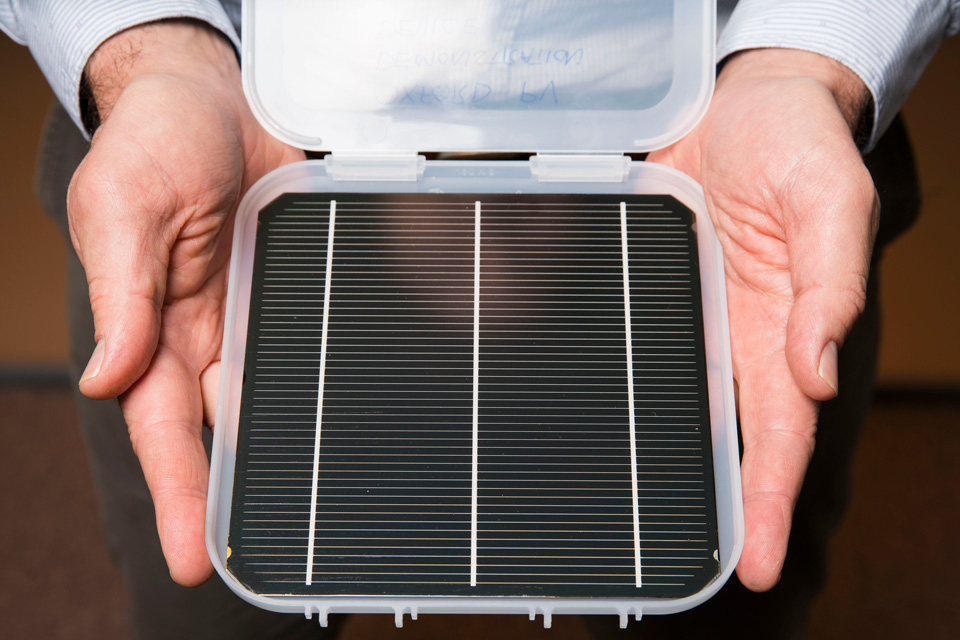 £8.7 million investment aids scale-up
The company is producing perovskite-on-silicon solar cells in small volumes at its 17,000m2 pilot plant near Berlin for validation by its development partner.
This crucial stage of scaling this potentially disruptive technology was largely financed by £8.7 million in equity investment from Equinor (formerly Statoil), Legal & General Capital and a UK family fund investor in October 2016.
Oxford PV has raised a total of $59 million in equity finance so far and as a result of its growth has increased its employee numbers from just 5 people in 2011 to over 80 people in the UK and in Germany.
A large manufacturer of solar cells and modules has a joint development programme with Oxford PV which expects to see the technology in the field towards the end of 2019.

Business eyes all-electric future
Phasing out fossil fuels demands a more efficient, lower-cost generic technology and Chris is sure that Oxford PV can play a lead role bringing an all-electric future closer to reality:
We're on a growth curve that looks positive – quite fast progress for a disruptive technology.

We're now at a stage where I'm no longer worried about the technology or the engineering to make it work at scale.
Technology boosts output of solar cells
Applied as a thin film layer in tandem with an active silicon cell, perovskite can boost cell output power and reach efficiency levels that exceed 30%. On its own, perovskite has the potential to be even more efficient, because it can be 'tuned' to different parts of the solar spectrum.
Perovskite's other advantage over materials with comparable light-absorbent qualities, such as the costly gallium arsenide, is that its constituent materials are abundant and cheaper.
It is also more efficient at emitting light and could be the future of LED-type lighting, says Chris, who added:
There are lots of applications, but we focused on the one that we believe can be commercialised most rapidly. We've opened a demonstration facility in Germany to show that this technology can operate at the appropriate scale for our customers.
I think we're within 1 or 2 years of having products out there in the market. For a technology that was identified only in 2009 for this application, that is extremely rapid deployment.
The German edition of MIT Technology Review has named Oxford PV as one of the top 50 most innovative companies in the world.
https://www.gov.uk/government/case-studies/oxford-photovoltaics-a-shining-light-in-solar-cell-innovation