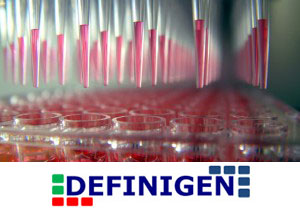 Parkwalk closes DefiniGen investment for the University of Cambridge Enterprise Fund IV and Parkwalk Funds
DefiniGEN, a spin-out from the University of Cambridge Regenerative Medicine Department at Addenbrooke's Hospital, have created a stem cell technology to provide human cells to the drug discovery sector for use in lead optimisation and toxicity programmes.
The Company's proprietary production platform OptiDIFF robustly generates human cell types including using hIPSC human Induced Pluripotent Stem Cell technology. DefiniGEN has utilised the OptiDIFF platform to produce validated libraries of disease modelled human liver and pancreatic cells for a range of Inherited Metabolic Diseases (IMDs).
The phenotype and pathology of the diseases has been confirmed in the cells and the resulting products are available for utilisation in drug discovery lead optimization studies.