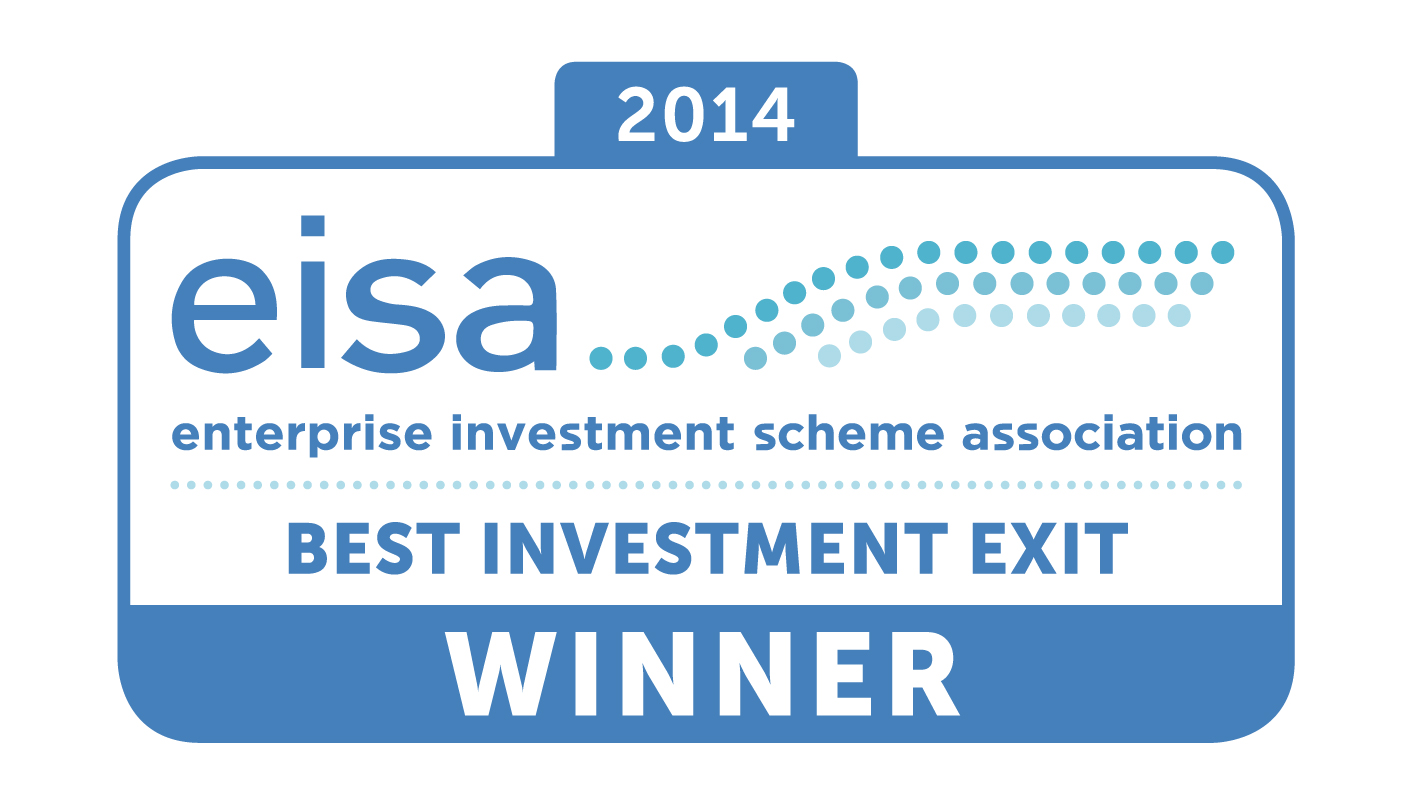 Parkwalk last night won the 'Best EIS Investment Exit' award and was recognised by the judges of the EISA awards in the 'Best EIS Fund Manager' category. The awards recognised an extremely strong 2014 for Parkwalk. Read the full press release below.
Enterprise Investment Scheme Association's annual awards recognise excellence in the EIS and Seed EIS industry
Friday 13th February 2015, London: Last night was the annual 'EISA' (Enterprise Investment Scheme Association) Awards Ceremony which saw the EIS and SEIS industry come together to celebrate another year of success. The winners, who were chosen by an influential panel of independent judges, were announced at the House of Lords as a highlight of the EISA Chairman's Reception.
Mercia Fund Management won two awards last night, being named the Best SEIS Fund Manager/Sponsor, as well being named joint winners of the award for Best Innovation or Newcomer. This award was won jointly with Intelligent Partnership. Calculus Capital won the award for Best EIS Fund Manager of the year. Grant Thornton was named Best EIS/SEIS Tax Adviser and Bovill was awarded Best EIS/SEIS Legal or Regulatory Adviser. Parkwalk Advisors won the award for Best Investment Exit of the year, for the exit from Tracsis, a developer of resource optimisation services for the transportation sector.
The individual Rising Star award went to Simon Thorn from Acceleris, while Green Shoots, a new organisation for younger members in the EIS/SEIS industry, was highly commended.
The EISA Awards were judged against set criteria by an illustrious panel of judges: Martin Fox, Managing Director of Bulletin Marketing; Lee Moran, Chairman of the Investment Committee at Baigrie Davies; Lord Lee of Trafford; Justin King, former CEO of Sainsbury's; and Sarah Wadham, Director General of the EIS Association.
Sarah Wadham, Director General of the EIS Association, said of the awards: "Last night was a great event for the whole EIS industry and it was wonderful to bring together so many talented individuals from the UK's early-stage investment industry. We were enormously impressed by the high standard and number of entries for the Awards. I would like to congratulate all the winners and the highly commended entrants, and to thank the judges for their time and expertise."
"The EISA Chairman's Reception and the Awards are always a terrific start to the year for the EIS Association, and we're really looking forward to seeing continuing development and growth of the EIS/SEIS industry over the coming year. EIS and SEIS investment continues to play a vital role in providing funding for start-up and early stage UK companies which contribute so strongly to the growth of the economy and the creation of jobs."
Ends
About EISA
The EIS Association ("EISA") is an independent, not-for-profit organisation, the aim of which is to assist in the flow of capital and resource available to UK small to medium-sized enterprises (SMEs) through the Enterprise Investment Scheme (EIS) and Seed EIS (SEIS).
The EIS Association, its founder members and board have been involved with the EIS since inception. The organisation dates back to 1994, and has an established history of dealing with tax effective investments in small to medium sized companies over a long period across various economic cycles.
http://www.eisa.org.uk/
For media enquiries:
Emma Parrott, FieldHouse Associates
[email protected], +44 (0) 7988696059