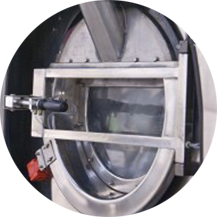 Parkwalk closes investment in Xeros for the UK Tech Fund I
Xeros' mission is to convert the traditional world of aqueous washing to Xeros polymer bead cleaning.
Conventional laundry has always used a lot fresh water – a precious resource.
Xeros polymer beads replace the majority of that water. The unique cleaning action creates a superior medium.
A dramatic reduction in water is only one of the benefits: Xeros bead cleaning also means major savings in energy, detergent and effluent production – yet still superior cleaning results.